Meet the Team
James Fletcher, Director.
With his background in property development and financial services, James is the ideal man to lead the Jessops team. He has Cepmap qualifications which means he is well placed to advise you on finances and mortgages as well as how best to protect your investments. He is very proud of those people involved with the firm. He says: "I think we have the best team around, a real blend of experience, drive and ambition. I feel very lucky to be a part of the Jessop's team".
Lee Donnelly - DEA / Business Development Manager.
Lee has been part of Jessops since April 2010 linking up once again with James, his best friend who he has known since their kindergarten days. Both of them attended Morecambe High School and after leaving, Lee initially joined the Royal Marines and served eight years with 42 Commando. He later worked for a company selling performance cars and motorbikes before returning to the north. He is Jessop's energy expert and is a fully qualified Domestic Energy Assessor which means his advice can save you money.
Suzanne, Administrator.
Suzanne has been with Jessops for 10 years and her qualifications in Business Administration & Communications make her an integral part of the team. It is thanks to Suzanne's organisational skills that the back office at Jessops runs so smoothly.
Emma.
Emma has worked in the Estate Agency business for more than six years and has become a real asset to the Jessops team. Amongst her many roles is the exacting task of measuring all our properties. She is also on hand to help out with viewing and negotiating..
Annie.
Annie is another part time member of the Jessops team. She is usually found in the office at weekends and when she covers for holidays and sickness. If you have a query she will have an answer.
Property of the Week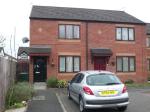 1 Hydeaway Court

Morecambe
£55,500
Featured Property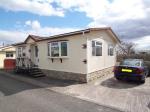 4 Avenue 1
Westgate Caravan Park
Morecambe
£62,500